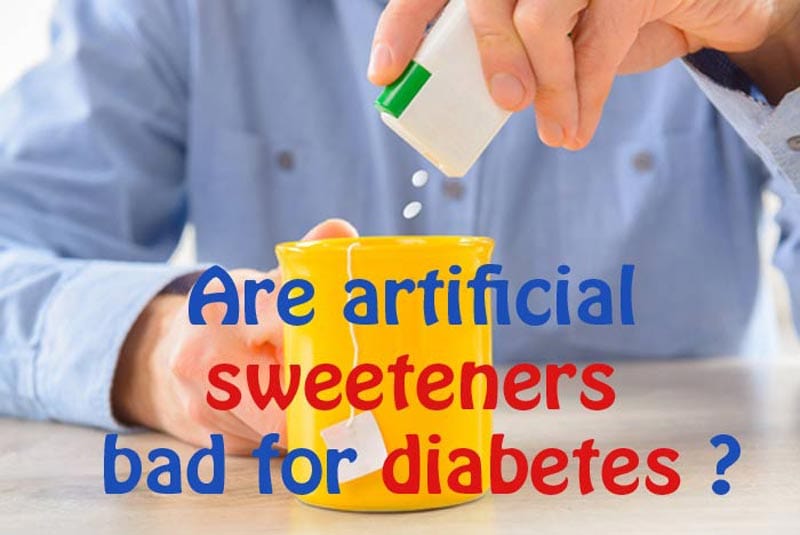 Artificial Sweeteners and Diabetes
Living with diabetes has it's challenges, here are some tidbits!
We are told that our body can not process these sweeteners, due to over consumption.
Here's a list of some of the so-called culprits:
cane sugar, xylitol, aspertame, saccharin, sucralose, stevia, the list goes on.
We all want to be healthy and avoid unnecessary trips to the doctor by keeping our immune systems in balance.
Living with diabetes can complicate things, consider the following list of suggestions:
Do's
Consider reducing all sweets, not just sugary treats.

Cut back on drinking soda as some soda can have as many as 10 packets of artificial sweeteners in them, and studies have shown that consuming artificial sweeteners such as nutrasweet can lead to an increase in cravings for sugar.

Drink enough water every day, at least eight cups (8 ounces each) per day, and add two additional cups for every cup of coffee consumed. Dehydration can also cause sugar cravings.
Don't
Think that if it's labeled sugar-free it's good for you
If you are truly interested in living a healthy lifestyle,
consider looking at sweets as a rare treat.
Sugars include: cane sugar, brown sugar, confectioners sugar, honey, date sugar, agave nectar and molasses. Following your doctor's advice, diabetics should avoid consuming high quantities of these, or avoid them completely.
Reduced-calorie sugars or sugar alcohols: Sorbitol and xylitol and are often found in gum and sugar-free candy. These have about half the calories of sugar, but can still raise your blood-sugar levels. These are considered safe in moderation.
Artificial or nonnutrative sweeteners: Aspartame (NutraSweet, Equal), fructose, Saccharin (Sweet'NLow, Sugar Twin), Ace-K (Sweet One, Swiss Sweet, Sunett), Sucralose (Splenda), Advantame, and Neotame.
Aspartame is widely used, but controversial. Independent studies have linked aspartame to lymphoma, MS, leukemia, kidney and other cancers. In addition, it may cause headaches or neurological symptoms in a small number of people. For these reasons, aspartame should be avoided.
Sucralose, main ingredient in Splenda is made by reacting sugar with chlorine.
Saccharine found in Sweet'NLow should be avoided. In animal testing it was found to cause cancer in the organs of the test animals.
Our alternative sweetener recommendation for diabetics is stevia leaf extract (Truvia, Pure Via, and others). It is becoming widely available to consumers, and is considered to be safe. It is extracted from the stevia plant and purified.
Your main goal should be to limit the amount of sweet treats you consume, and you should consider eating fruit as a treat or dessert as it is high in nutritional value.
Your best choices would be fresh or frozen fruits, or fruits that have been canned in their own juices.
We can still live well with diabetes!
If you would like to have help planning your meals, or managing your diabetes, Elder Caring can connect you with a caregiver that has experience with diabetic patients. Contact us for more information.